Can You Be Victorious at Hearing Loss and Sports? Yep!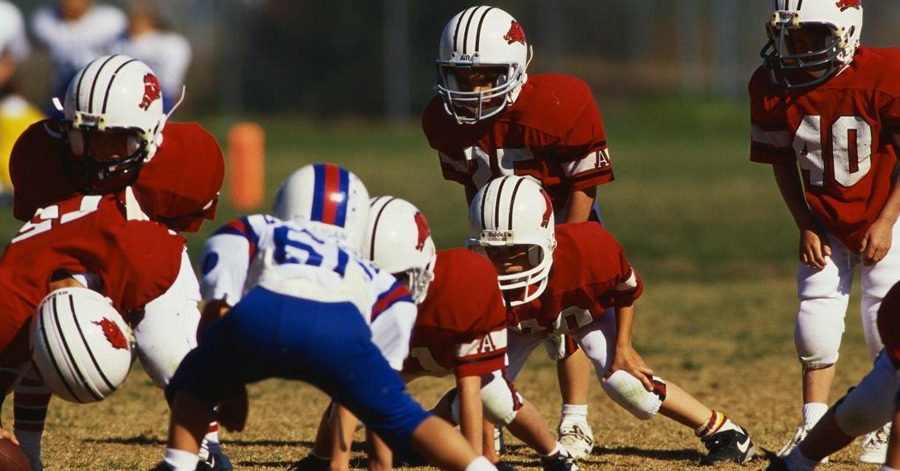 What does hearing loss and sports have in common? Nothing — other than you can champion both at the same time. As a matter of fact, there are countless professional and collegiate athletes who have risen to the top of their game in spite of hearing loss.
For instance, Derrick Coleman became the first legally deaf offensive player in the NFL. After being diagnosed with profound hearing loss at the age of three, Derrick Coleman began wearing hearing aids at the age of four. Even so, it didn't stop him from dominating on the football field at UCLA and being drafted into the NFL.
After participating in Super Bowl XLVIII, Derrick Coleman created a viral video about overcoming challenges associated with hearing loss.
Just as Derrick Coleman and millions of other athletes do every day, you can champion hearing loss and sports — and the experts at North Shore Hearing P.C. can help. Continue reading for a few simple and actionable steps you can take to win at hearing loss and sports.
Talk to Your Audiologist about Hearing Loss and Sports
The first step is to talk to your local audiologist at North Shore Hearing P.C. and discuss the types of sport you play or want to play. She can suggest a specific type of hearing aid to best suit your needs. Most people are surprised to learn that the type of hearing aid you use will depend on your physical activity just as much as it does you hearing loss level.
Hearing aids that fit inside of your ear (ITE) are more protected from wind, rain, and other elements. Hearing aids that fit behind the ear (BTE) can be attached to your clothes with special equipment, so you can avoid falling and damaging the device. In either case, it's important to speak to you audiologist and let her know you're interested in learning more about devices for hearing loss and sports.
Keep Your Hearing Aids Dry
Since sweat and sports go hand and hand, it's important understand the effects moisture and water can have on your hearing aids. As a result, a hearing aid dehumidifier or the Westone hearing aid saver is almost always a great investment.
By using a hearing aid dehumidifier at night after playing sports, you can take the proper steps toward removing the moisture and keeping your aids dry. You can also brush your aids in the morning after you remove it from the dehumidifier to remove excess dirt and wax.
Stock up on Extra Tubing
Behind the ear aids feature a tube that connects the outer shell of the device to the inner ear piece. In most instances, this piece can be removed and replaced to avoid obstructions. Athletes commonly discover these tubes need to be cleaned or removed more often, so it makes sense to stock up on extra tubing.
Use Your Head..band
Using a simple headband is one way you can prevent excess sweat from saturating your hearing aids. Hearing aid sweatbands are designed to fit directly over the top of your hearing aid for an additional layer of protection from grime and sweat. Best of all, hearing aid sweatbands are offered in a variety of colors.
Secure Your Hearing Aids
If you play a contact sport like Derrick Coleman, the chances of your hearing aid falling off is increased exponentially. Even so, devices like Oto Clip that securely attaches to your clothing and hearing aid will help keep everything in place. You can also use a skull cap or a regular headband properly positioned to help keep your hearing aids in place.
Keep Your Hearing Aids Clean
Even if you are not playing sports, hearing aids have a tendency to gather bacteria and other microbes, such as fungi. The additional moisture from sweating can cause these microbes to grow at a higher rate. The best solution is to invest in an antimicrobial product for your hearing aids, which can be applied every few days to stave off infection-causing microbes.
Contact North Shore for Hearing Loss and Sports Solutions
Don't allow you hearing loss to prevent you from experiencing a full, active life. Whether you play tennis on Mondays or pickleball everyday, you can champion hearing loss and sports. And the experts at North Shore Hearing P.C. can help.
At North Shore, we are proudly on cutting-edge of what we call "recreational audiology." Our products allow motorcyclists to explore the open road, swimmers to win laps, and you to participate in the sport of your choosing.
Contact us today to schedule a free consultation.​