Breaking the Technological Sound Barrier with the Oticon OPN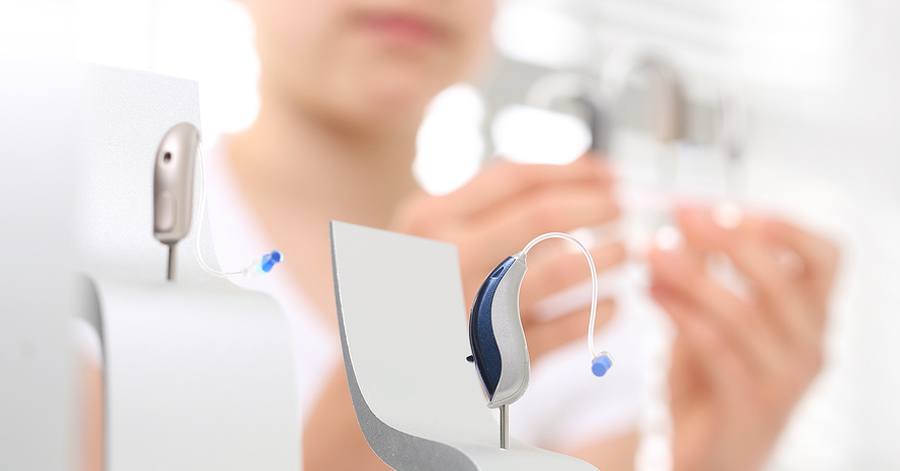 When it comes to transforming the world, the Oticon OPN is doing it one sound at a time. This innovative and discreet hearing aid utilizes BrainHearing technology to provide those with hearing loss the ability to understand speech better.
As a matter of fact, the Oticon OPN has been proven to provide up to a 30% increase in speech understanding than the previous technology. It also provides up to a 20% improvement in the ability to recall conversations and 20% reduction in listening effort.
All of these drastic improvements are made possible through cutting-edge innovative technology. Continue reading to learn more about the technological solutions behind the Oticon OPN hearing aid.
Why Choose the Oticon OPN?
According to the Hearing Loss Association of America, around 20% of Americans have experienced some degree of hearing loss. More so, hearing loss increases as adults become older: 30% of those between 65 and 74 are affected, but this rate skyrockets to 50% for those over the age of 75.
After heart disease and arthritis, hearing loss is the third most common physical condition. Simply put, hearing loss is a significant public health issue that can affect the patient's social skills, cognition, physical health, perceptions of mental acuity, self esteem, familial relationships, susceptibility to dementia, and more. The Oticon OPN is designed to thwart these negative side effects and empower individuals to a less encumbered and more fulfilling life.
What is the Oticon OPN?
The new Oticon OPN is designed on the new Velox™ platform. The Velox platform is a cutting-edge solution that processes sound at an extremely fast speed to effectively remove noise distractions. As a result, this technology allows the users to easily engage in conversations in environments where multiple people are communicating, such as in a busy restaurant.
As an added bonus, the Oticon OPN is iPhone compatible and able to connect to various other mobile devices with a simple touch of your fingertips. As a result, you can easily stream audio directly to your Oticon OPN. This remarkable device also wears the crown as the first hearing device in the world able to connect to the Internet of Things through the "If This Then That" (IFTTT) technology .
Overview of the Features of the Oticon Opn
As the culmination of five years of hearing aid technology development and engineering, the Oticon OPN is powered by a small, innovation-packed chip. Needless to say, this device is a modern marvel and comes with several cutting-edge features, such as:
The device effectively scans environments over 100 times every second, balancing and analyzing sounds for a richer 360° picture of sound.
First hearing aids in the world with two robust communication systems:

1. The first system enables the left and right hearing aids to communicate at streaming speeds to create a natural sound experience.

2. The second system connects the aids to external Bluetooth-enabled devices.
The Oticon OPN is 50 times faster than the previous platform for more accurate sound processing.
First-ever hearing aids with connectivity to common household items, such as baby monitors, thermostats, and door bells.
The Oticon OPN features 64 different frequency channels to produce precise reproduction of sound for superior understanding of speech.
It features a high-speed, but tiny computer chip making the Oticon OPN iPhone compatible as well as compatible to several other mobile phones and external devices.

Cutting-Edge Technology Explored
Now that you have an overview of the innovative technologies included in the Oticon OPN, the following information explains two of the core technologies that make the device truly life altering.
TwinLink Technology Offers Binaural Processing
As another first-in-the-world advancementt, the Oticon OPN is the first hearing aid to utilize two communication systems in a single device with TwinLink technology. One of the systems intuitively enables near-field magnetic communication that bolsters binaural processing between the ears.
Essentially, this system creates a more natural and robust sound experience in the discreet hearing aid. The other system utilizes 2.4GHz Bluetooth streaming to make the Oticon OPN iPhone compatible as well as compatible with TVs, computers, music players, and much more.
OpenSound Navigator
With the Oticon OPN's OpenSound Navigator, you will be able to closely follow the sounds and conversations you want to hear and change your attention as you desire. This system quickly scans, analyzes, and reacts to external sounds in your environment over 100 times each second.
The Oticon OPN continually analyzes and balances sounds, while removing unwanted noises between words. Due to this innovation, surrounding sounds are available, but not intrusive, so you can pay special attention to sounds you want to hear. Best of all, this technology works wonders in loud and noisy situations.
Contact North Shore Hearing P.C.
North Shore Hearing P.C. is proud to offer the innovative Oticon OPN. This new device is poised to redefine the way those with hearing loss see and experience the world. If you suffer from any degree of hearing loss, your local hearing specialists at North Shore Hearing P.C. may be able to help.
Schedule a hearing consultation with North Shore Hearing P.C. today.